Ask an undergraduate question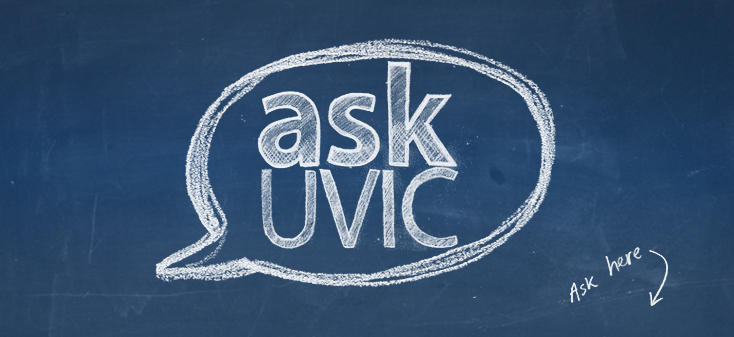 Using Ask UVic
Ask a plain language question like: How do I apply for admission?
---
Best response
Viewing Your Grades
You can view your grades by signing in to UVic, choosing Student Services, then Grades and Records, and finally Grades. Alternatively, you can view your entire academic record using the Administrative Transcript choice.
Please note that this option is for final grades only. For midterm marks, please contact the appropriate academic department directly.
A list of grades, and their meanings, used by UVic may be found on the grading page of the UVic Calendar.
---
---
Related Questions