Ask an undergraduate question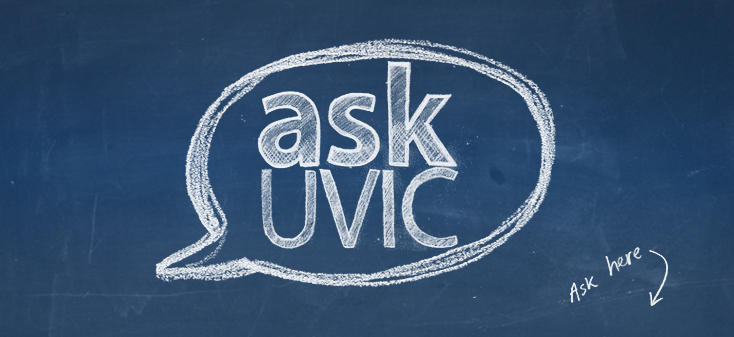 Using Ask UVic
Ask a plain language question like: How do I apply for admission?
---
Best response
Undergraduate Programs and Courses at UVic
UVic offers undergraduate programs in many disciplines including general, honours, and major programs. Many programs have a co-operative education option as well. There are a growing number of interdisciplinary programs available. Please consult the online Undergraduate Programs page of the UVic Calendar to see a listing of programs by faculty.
The Courses of Instruction section of the UVic Calendar provides a description of each credit course offered at UVic. There are links to the term timetables on each course page so you may determine when the course you are reading about is offered.
Definitions
Co-operative Education - A program of education which integrates academic study with work experience.
General - A program which requires 9 units at the 300 and 400 level in each of two disciplines.
Honours - A program which involves a high level of specialization in a discipline and requires 18 or more units of that discipline at the 300 and 400 level. An honours degree often has additional requirements including participation in seminars and a research project.
Major - The emphasis in a degree program or a program which involves specialization in a discipline and requires 15 or more units in that discipline at the 300 or 400 level.
Minor - An optional program that allows students to study in an area outside of their General, Honours, or Major Program areas; requirements vary and are prescribed by each department.
---
---
Related Questions