Ask an undergraduate question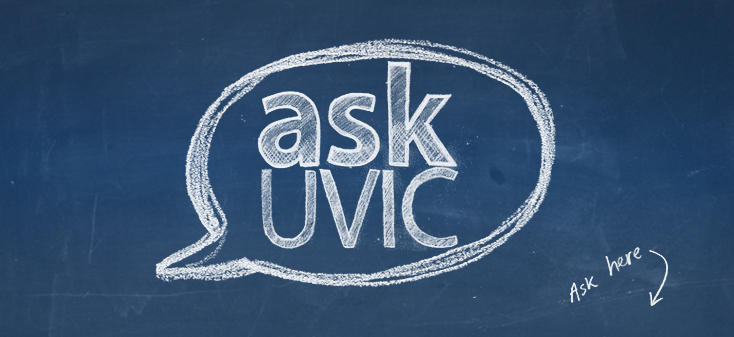 Using Ask UVic
Ask a plain language question like: How do I apply for admission?
---
Best response
Campus Maps and Building Location Information
The UVic campus is arranged around a circular road known as "Ring Road" - this takes about 10 minutes to walk across.
The Maps and Buildings page of the UVic website has campus maps as well as information about getting to the campus, parking on campus and the location of the buildings.
Course locations are shown on the timetable using the building name and room number. If the room number starts with a letter that indicates the building has wings identified by letters of the alphabet. The first number of the room indicates the floor. For example, Cornett Building B112 indicates the room is on the first floor of B wing of the Cornett Building.
Please see the UVic Buildings page for the names and location of buildings, and the Timetable for individual class locations.
---
---
Related Questions