Ask an undergraduate question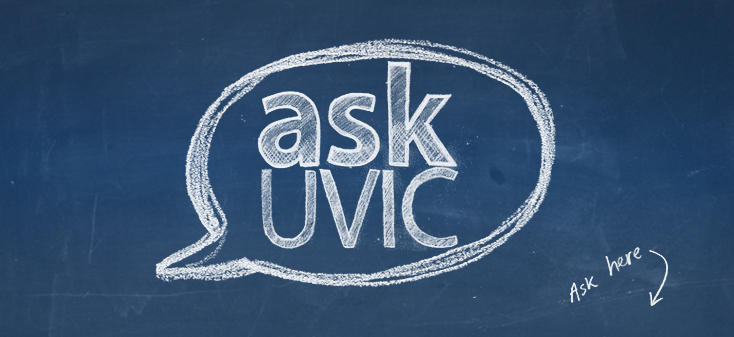 Using Ask UVic
Ask a plain language question like: How do I apply for admission?
---
Best response
UVic section numbers
Courses offered at UVic are assigned section numbers. These have a letter, which identifies the type of section, followed by two a two digit sequence numbers, for example A01, B03, T02. Lecture sections start with an "A" and lab sections start with a "B." Both are followed by the number of the section.

Details about the course schedule, including the days, times, location, instructors and room number may be accessed using the "look up classes" feature in My page.
---
---
Related Questions