Ask an undergraduate question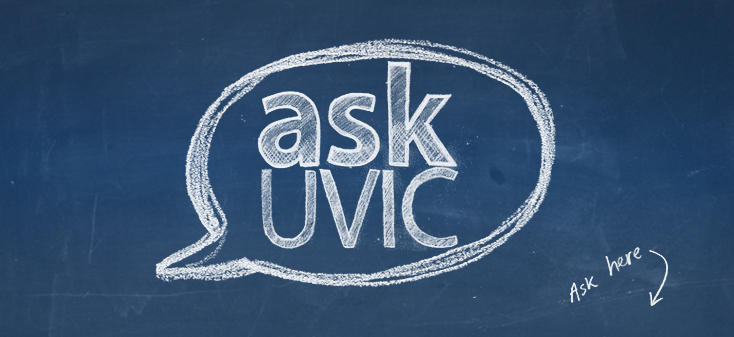 Using Ask UVic
Ask a plain language question like: How do I apply for admission?
---
Best response
Tuition costs
Use the tuition and student fees estimator to see what your tuition and fees may be.
See the Academic Calendar for the schedule of tuition fees. Canadian citizens and permanent residents of Canada pay domestic tuition fees; everyone else pays international tuition fees.
How to view your tuition balance
You can view your tuition balance and details by signing into My page Student Services, then Account Summary by Term in the Finances tab.
How to pay
Students are strongly encouraged to pay online to ensure payment is processed promptly.
Other payment options:
Internet banking
Telephone banking
Western Union
Bank draft
Wire transfer
Cheque
Money order
Debit card
UVic does not accept payment by credit card for deposits or tuition fees.
Details about the payment options are on the tuition page.
Tuition Deadline - Winter Session
Your Winter Session tuition is due in two payments to Tuition Fees. The first payment is due by the last business day of September. The second payment is due by the last business day of January. You can determine what you owe by signing in to UVic, choosing Student Services, then Finances, and finally Account Summary by Term.
Tuition Deadline - Summer Session
Summer Session tuition deadlines are listed in the Academic Calendar under "Add and Drop Dates for Standard Summer Session Courses".
Non-standard courses
Some courses don't fit the standard dates. These non-standard courses have different fee reduction and academic drop deadlines.
The current tuition charges per fee unit are in the Academic Calendar under "Undergraduate Tuition".
---
---
Related Questions