Ask an undergraduate question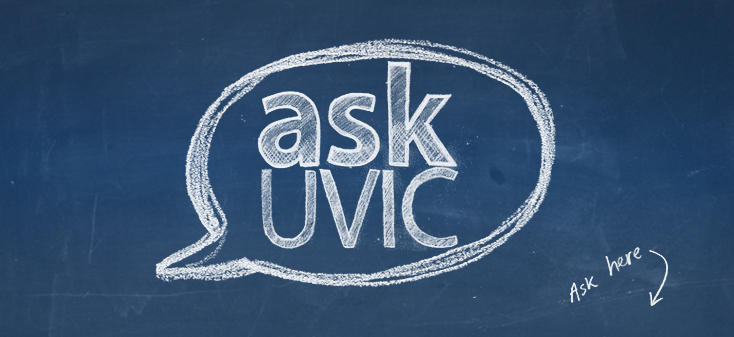 Using Ask UVic
Ask a plain language question like: How do I apply for admission?
---
Best response
Undergraduate Admissions
Ready to apply to UVic? Please review the application steps.
The introductory section of the UVic Calendar also provides information about the application process.
Deadlines can be found on the application and document deadlines page .
Undergraduate Admission Requirements
Search for your specific admission requirements using this tool.
International Students
The International Student Services office provides information and services to help you gain the maximum benefit from your stay at the University.
Current UVic students
If you've registered in courses in the last two sessions, you can register via My page on or after your authorized date and time. Check your registration status.
If you haven't registered in the last two sessions, you can apply to resume studies.
---
---
Related Questions