Ask an undergraduate question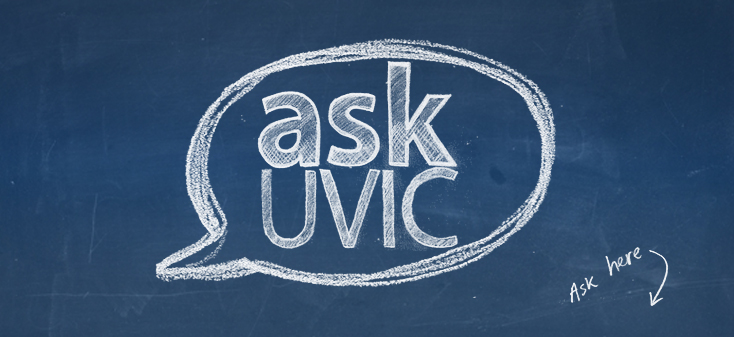 Using Ask UVic
Ask a plain language question like: How do I apply for admission?
---
Best response
Eligiblity to register
If you have attempted to register for courses and have not been able, you may not be eligible to register for that session.
If you are a newly admitted student, you should be eligible to register for the entry term to which you have been admitted. Please confirm by consulting your letter of admission to make sure you are not attempting to register for a term before your entry term.
If you are a returning student, you can find out if you are eligible for registration by checking your Registration Status by signing in to UVic and choosing Student Services and then Registration. You will need your NetLink ID and passphrase to access that information. If you discover that you are not eligible, you may need to submit a undergraduate reregistration application due to past inactive student status or if you were on academic probation in your previous (or current) session.
Please note that students on academic probation are not automatically eligible to register for upcoming sessions. A reregistration application is required.
---
---
Related Questions