Ask an undergraduate question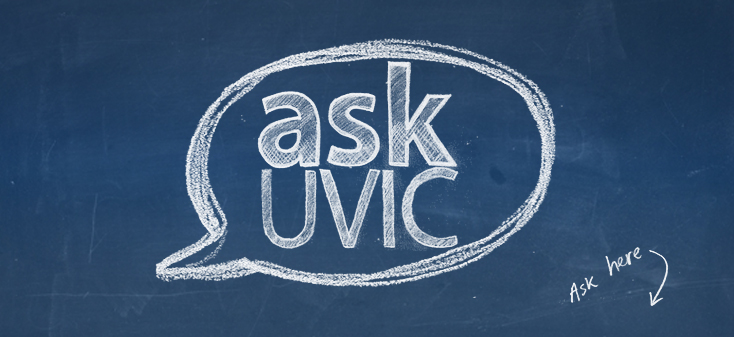 Using Ask UVic
Ask a plain language question like: How do I apply for admission?
---
Best response
Program Declaration
Declaring a program means officially confirming what your degree will be by signing a Record of Degree Program (RDP) form. This must be done prior to graduation but not before at least 12 units of course work has been completed. You must have satisfied the Undergraduate English Requirement to declare your program. You are advised to declare your degree by the time you reach third year standing (completion of at least 27 units).
If you need advice about your course selections, you should contact your adviser.
The adviser will review your remaining degree requirements using the degree audit report. Once this is done you can view your report on-line.
Honours Programs
If you wish to declare an honours program, you are advised to discuss your eligibility with the Department Honours Adviser first. After you have done so, you can get and complete an honours request form from your advising centre. The honours request form is to be returned to your Department for them to confirm whether you are eligible for their program. If you are approved for an honours program, the Department will inform the Advising Centre and the Advising Centre will send you an acceptance letter. You can then make an appointment to sign your Record of Degree Program (RDP).
Notes:
1. You do not have to declare a minor but you should do so to have it appear on your transcript at graduation. You cannot declare 2 minors.
2. Any changes to your declared program must be made through your advising centre
3. You can make changes to your degree program until one month prior to your graduation.
---
---
Related Questions