Ask an undergraduate question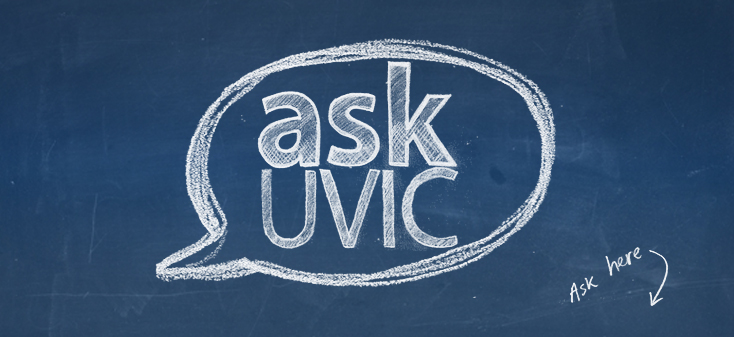 Using Ask UVic
Ask a plain language question like: How do I apply for admission?
---
Best response
UVic Bookstore
The UVic Bookstore is located in the Campus Services Building near the bus terminal (see maps and buildings page). It sells new and used textbooks as well as general books, Vikes apparel, and more. The Bookstore has extensive online information including textbook lists and an online ordering service. Please see the Bookstore website for more information including operating hours.
UVic Computer Store
Located in the UVic Bookstore, the Computer Store provides software discounts and downloads as well as a full range of tech and related accessories.
SUBtext Used Bookstore
UVic's Student Society operates a used bookstore on a consignment basis. SUBtext is located in the Student Union Building A124 (see maps and buildings page). Please see the SUBtext website for more information including a list of available texts and operating hours.
---
---
Related Questions