Ask an undergraduate question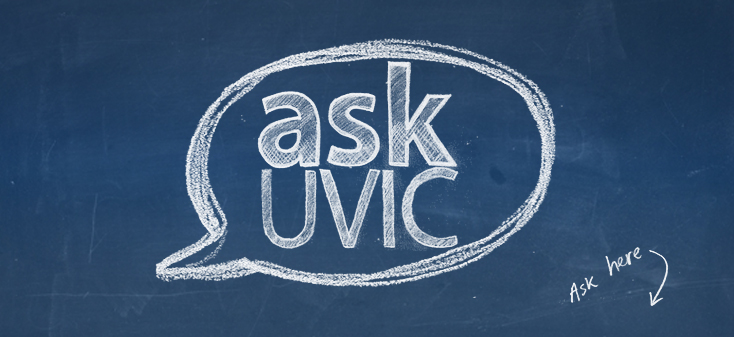 Using Ask UVic
Ask a plain language question like: How do I apply for admission?
---
Best response
Accidentally dropped courses
If you accidentally dropped a course you can go to the Add or Drop Classes page in the Registration section after signing in to UVic and register for the course again. If the class now has an active waitlist, you can join the waitlist or search for another section of the same course.
If you cannot get back into the class and you need the course for graduation, please contact Student Support Services at studentsupport@uvic.ca.
---
---
Related Questions