Ask an undergraduate question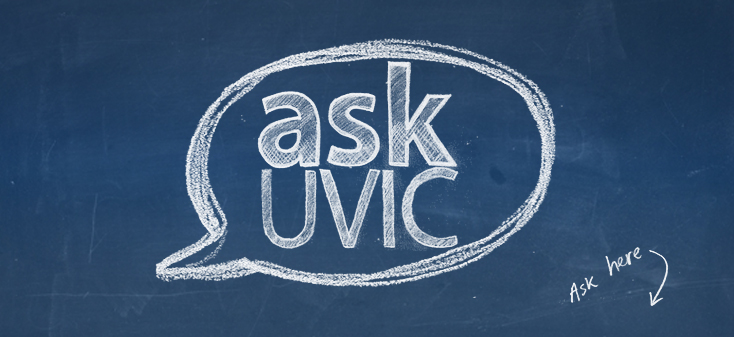 Using Ask UVic
Ask a plain language question like: How do I apply for admission?
---
Best response
Looking up Classes
You can look up classes in two ways:
Choose "student services"
Select the "registration" tab
Choose "look up classes"
Choose the term, then the subject, from the drop-down lists. You may leave the course number blank which will show you every class in that subject for the entire term. If you wish to restrict your search, enter 1 for only first year classes in that subject, etc.
Alternatively, to see if a class is offered, access the courses section of the calendar.
Choose the subject from the list
Select a course from list.
Select a term to see if it is offered
---
---
Related Questions