Ask an undergraduate question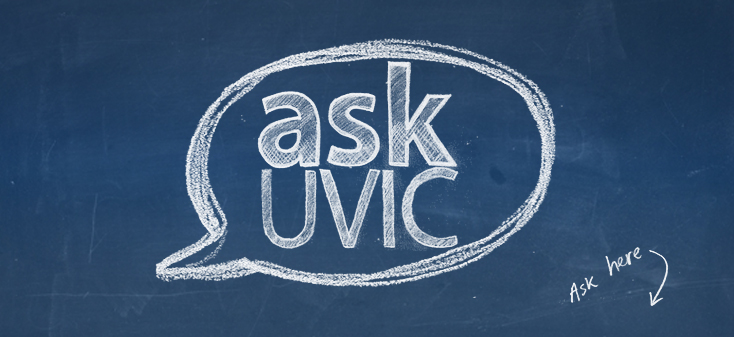 Using Ask UVic
Ask a plain language question like: How do I apply for admission?
---
Best response
Course descriptions
There are two places to find course descriptions:
Detailed syllabus
Each department will have the detailed outline for each course they offer. Contact the department directly to receive a copy.
Brief course summary
Courses all have calendar descriptions that are about one paragraph long. The current and past calendars are available online. (click "courses"). You can select the calendar corresponding to the year you took the course.
If the calendar year you need is not available online, course descriptions can also be photocopied from the calendar archive in the Registrar's Office.
Further questions regarding course descriptions or a request can be directed to studentsupport@uvic.ca.
---
---
Related Questions