Ask an undergraduate question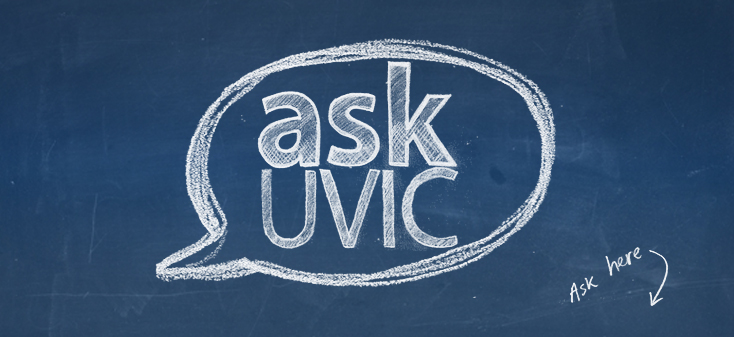 Using Ask UVic
Ask a plain language question like: How do I apply for admission?
---
Best response
Timetable
Using a blank timetable, and a list of courses, map out a conflict-free schedule that fits your learning style. We recommend that you build multiple timetables to ensure that you're ready with alternative courses and sections if some are full or unavailable.
Remember that some courses have more than one required component, including lectures (A), labs (B) and tutorials (T).
Organizing your timetable will be easier if you schedule courses in this order:
Courses with only one section
Courses that have a lecture and a linked lab or tutorial section, and where only one lecture or linked section is offered
Courses that offer a choice of sections
Your personal class timetable is available in the Registration section of Student Services. You can print this timetable as a PDF for later viewing on your PC or mobile device.
---
---
Related Questions