Ask an undergraduate question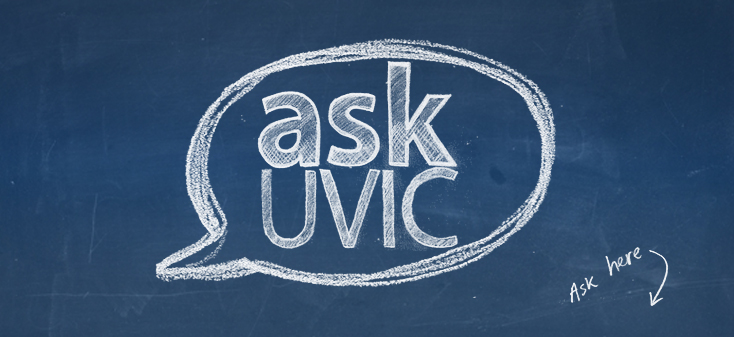 Using Ask UVic
Ask a plain language question like: How do I apply for admission?
---
Best response
Admissions Documents
If you are applying to UVic the first document required is an application form. This is submitted online. See the admissions guide for the link to the online application system.
You must also submit the appropriate application fee at the time you submit your application. Undergraduate Admissions accepts American Express, MasterCard, VISA, cheques and money orders. View application fees
In order to determine if you are eligible for admission, you will need to provide information about your academic history. If you you do not hold a recognized Bachelor's degree, you are required to supply official transcripts for your secondary education as well as any post-secondary education.
As it is an admission requirement that you be a graduate of a secondary school, you must provide transcripts that indicate you meet that admission requirement.
See Official transcripts to determine what you are required to submit and the address where these documents are to be sent.
Go to application and document deadlines to see when your documents are to be submitted.
---
---
Related Questions