Ask an undergraduate question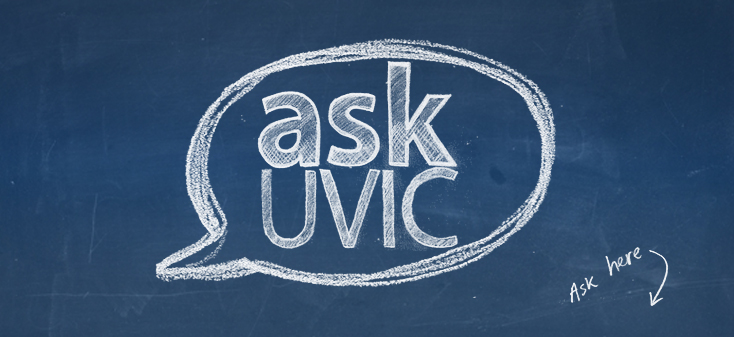 Using Ask UVic
Ask a plain language question like: How do I apply for admission?
---
Best response
Information About Faculties, Departments, Programs and Courses at UVic
UVic is organized into 10 faculties. When you apply for admission, you must know the faculty you want to join.
Most faculties are further divided into of a number of departments that specialize in a specific discipline within the faculty. For example, the Faculty of Science has a Departments of Biology and Chemistry.
Information about the faculties and departments may be obtained from their respective websites. Please see Programs to find out more about the faculty or department you are interested in.
Most of the courses offered at UVic are taught in English. There are some courses taught in languages other than English; these are typically language or literature courses.
Information about admission requirements is found on the Admission Requirements page.
Information about undergraduate program and degree requirements is found in the UVic Calendar.
---
---
Related Questions